Last Minute Lockdown: Why Healthcare Companies Need to Focus on UX to Maximize the Benefits of Telehealth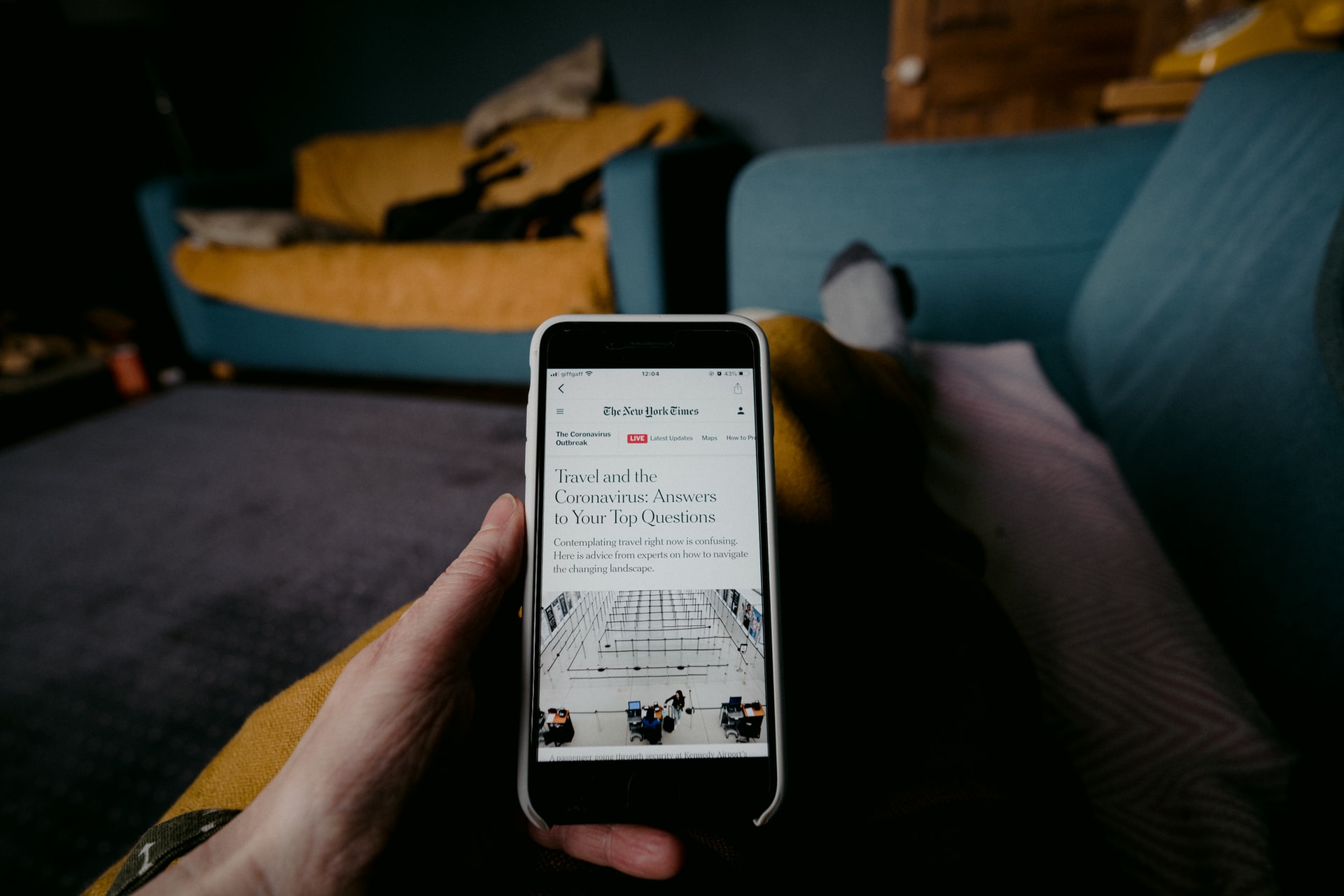 2020 is throwing us an awful lot of curveballs lately, and recent developments in healthcare technology have not been spared.
With the rapid global spread of the coronavirus disease (COVID-19), talk of social distancing quickly turned into government-mandated orders to stay at home in many places, with the goal of "flattening the curve," or easing the burden on the world's healthcare systems.
Now, it seems that all we can do to keep from catching a bad case of cabin fever is tune into variations on the latest breaking news headlines akin to, "Social creatures adapting to life on lockdown."
Cue our panic-struck populations, acting on the single goal of gathering a 6-month supply of toilet paper, milk, and bread.
While we might have the tools we need to get by at home for the foreseeable future, some of us are only scratching the surface of adaptation. Businesses are transitioning into remote setups for the first time, and online grocery orders are beginning to replace our day-to-day strolling through the produce aisle.
Likewise, nationwide patient-doctor relationships are going long distance, too.
But there's one looming problem in the health tech world: Internet-based telehealth has not yet taken off as originally planned. Online health information and communications have increased exponentially since the early 2000's, yet only one in 10 Americans reported using telehealth in 2019.
If you want to maintain your patient base in this time of uncertainty, it is no longer just an option to develop a humanity-first perspective on all of your telehealth processes— It's the only option we have left.
Telehealth and COVID-19: How are current events shaping how we think about UX design for telehealth?
Recent steps from the Federal Government prove that telehealth is not only a viable option, it is a vital step to addressing health concerns from a distance. The new provisions of the "Telehealth Services During Certain Emergency Periods Act of 2020" mandate telehealth access for nearly 62 million Medicare beneficiaries. It's a good step, but only a fraction of the total American population.
Now, Medicare beneficiaries can reap the benefits of telehealth at home, helping us flatten the curve of COVID-19. For some users, it will present a new tech learning curve. That's why tech designers need to be able to understand and assist patients.
The provisions state that "Patients can check in with doctors or other practitioners without going to the doctors office" through use of:
Phones
Audio
Secure text messages
Email
Patient Portals
And here is what patients can address with virtual check-ins, according to the Centers for Medicare Services website:
Initial symptom assessment and questioning
Patient intake to minimize virus spread
Non-virus related appointments
Missing from the CMS website are guidelines on which of these methods is preferred for virtual check-ins, what qualifies for non-virus related appointments, and what will necessitate a visit in person, to say the least.
With no streamlined telehealth initiative, it's clear that the needs of these at-risk patients may not be met by current telehealth standards. Instead, the cornucopia of options for medicare patients to consult providers is a dizzying mess of panic-induced solutions.
You know you need to rethink the design of your healthcare solutions when they leave patients with more questions than answers.
This is telehealth as we know it amid a global pandemic in 2020, and patients' lives will depend on the steps we take to make it accessible and effective.
Who has access to telehealth, who doesn't, and why? Why is access considered essential for UX design?
Access and awareness are prerequisites for evaluating the ups and downs of the user experience, let alone reforming it.
Seniors, people ages 65 and up, had the lowest reported usage of telehealth for any age group. If 75 percent of the population lacked access or was not aware of the potential to use telehealth, then the sudden 2020 switch to telehealth-first services could be difficult to deal with, especially for the 65+ group.
None of this is to say that older adults aren't tech-minded, or that they are not using tech products. Studies show that seniors use smartphones at the same rate as younger age groups. Over 80 percent of Americans aged 50 to 64 have smartphones, according to one report by AARP. But to make sure we are designing telehealth products with our users in mind, we'll need to gain some perspective, with plans for improvements that are more than just a band-aid during a pandemic.
Designers need to understand the barriers to healthcare for the elderly and the significantly lower use of telehealth products for seniors, compared with the rest of the population.
While seniors are using modern devices like smartphones and computers, usage rates could benefit from specially designed aspects of technology for seniors. We don't need another viral crisis to start designing effective, efficient, and adaptable telehealth products. When we are already expecting the worst outcomes for the most vulnerable patients, technology needs to be designed to alleviate the burden, not add to it.
This is where good healthcare design helps innovation meet empathy.
Expanding telehealth: Which areas of healthcare translate well to a telehealth system? What does that mean for UX?
Here is the good news: Telehealth is projected for growth for the foreseeable future. Again, it's one of the most viable options we have for continued healthcare. Next, we need to ease our patients out of crisis mode, and into the mindset that telehealth is a long-term healthcare solution that helps more than it hurts.
To ease the burden of cost and accessibility, healthcare companies could consider incorporating licensed medical professionals like nurse practitioners. Advanced Practice Registered Nurses (APRNs) are qualified to carry out many of the same procedures as a general practitioner, and specialty care, at a significantly lower cost.
This means, telehealth can potentially be used for a number of special care practices that patients see for general wellness needs, as opposed to emergency consultations. The future of telehealth could easily cover the following patient populations:
Family and Individual Primary Care Physicians Across the Lifespan
Adult-Gerontology (Acute Care and Primary care)
Women's Health and Gender-Related Care
Neonatal
Pediatrics (Acute Care and Primary Care)
Psychiatric and Mental Health
Of course, this list is non-exhaustive, but the future potential of telehealth looks promising for most patients than ever before. Designers and healthcare providers need to ensure that good healthcare is simply a click or call away.
At Dream in Color, our specialty is connecting patients, healthcare providers, and non-profit organizations with effective digital solutions. Let's break the cycle of panic. Take your first design-driven steps towards better healthcare solutions with us today: